What is Spray Contour?
What is Spray Contour?
I'm sure we're all familiar with the contouring process with makeup, but did you know that you can achieve semi-permanent results on your whole body? Yes! You can contour your face, collarbone, and abs with a delicate spray tanning process called spray contouring (or contour tanning).
Spray contouring has been around for a while now but Tik Tok has introduced this technique to millions with spray tan tips. You can get in on the craze by using DIY products like our organic self-tanning line or trying this service for yourself at our Jacksonville Salon Location. 
How does it work?
When professionally done, it's a pretty simple process. A simple topcoat is applied like any normal tan. Your technician then uses small airbrush tools to shade your body's natural physique paying special attention to your abs, face, and collarbone. This gives your body more dimension than a traditional tan, making your body appear more slim and toned.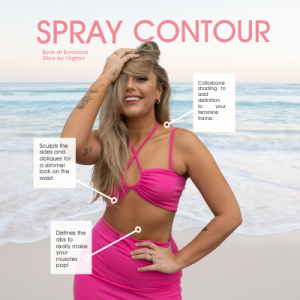 Who is this for?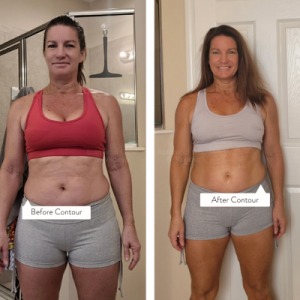 This is best for body types who already have some definition. So if you want to amp up the results you get in the gym this is perfect for you.
You might consider this if you: 
Had a special event or occasion

Are a model or influencer 

Compete in pageants or competitions

Just want to feel extra confident in your body
If you tan frequently, we have memberships available! For just $79 per month, you can get unlimited classic tans or upgrade to the contour tan for just $15 more (per tan). 
Where can I book?
If you're in the Jacksonville Florida area, you can book this customized tan through our booking link here. This service only takes 30 minutes in total which is only 15 minutes more than regular tans. Click here to see pricing.